Display & Exhibit Prints
From 8 x 10 to 30 x 40 these are the best products that we offer, shipped rolled or mounted in gator board they are perfect for trade show displays, courtroom exhibits and graphics. All images color corrected and printed on Kodak "E" surface (matte) C (silver halide) type paper.
Order Display & Exhibit Prints
Package Prints
If you are a Professional you have come to the right lab. We offer lightning fast turnaround of your packages plus the best volume discount in the USA, all prints done on Kodak "E" surface silver halide paper for the best archival quality. All images color balanced using DP-2 software for the best color rendering.
Order Package Prints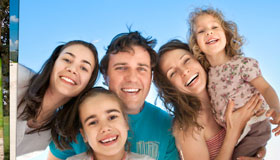 Individual Prints
Turn your memories and special events, vacation images into beautiful enlargements to share and display around your home and office. All prints on Kodak "E" surface (matte) silver halide paper.
Order Individual Prints
Colorama Photo Lab was founded in 1979 by John Murphy as a full service photolab. In those days, Colorama processed color negative film, slide film as well as black and white film, for the discerning photographer that was looking for a better option than the traditional photo processors or mass merchandisers offered at the time. Throughout the 80s Colorama started focusing on the commercial sector as well as the professional photographers.